The Photo Album


The family of Judith Ann Presser
{My mother's side}



My great great grandfather
John Ira Bates
[no photo of wife Catherine Ann Hunter]
Father of Sarah Amanda Bates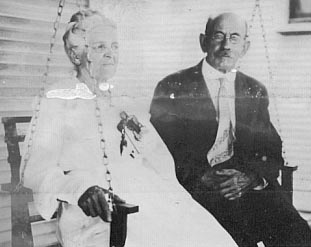 My great great grandparents 50th wedding
anniversary [m 1867]
Emma Bowman and John D Smith
parents of Mervin Adolphus Smith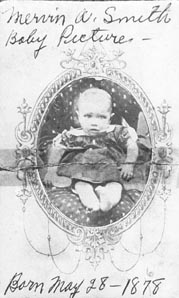 My great grandfather
Mervin Adolphus Smith
Birthdate was 28 May 1867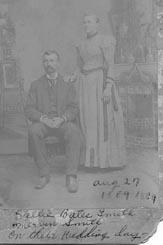 My great grandparents
Mervin A Smith and Sarah Amanda Bates
Wedding date was 27 Aug 1890


Our Family Heritage [database]
PRESSER cousin-Richard Fry
and
Richard's home page

Disclaimers, copyrights, etc:
Okay, ya'll- human nature being what it is-
Anything on the Inet is considered there for the taking. So I can 'disclaim', "copyright" and all this stuff, til the cows come home, and there will be those who will help themselves anyway..
So, all I ask is that anything you decide to take from these pages will be given a good home, and credit given where credit due!
Created: 1-2000, revised: 9 Jan 2006