Jane's Place
I have no idea what I am doing, but my page is no longer blank or BLUUUUE!

My name is Jane. I grew up in Baltimore, MD. I graduated from Chesapeake High School
in Baltimore County. I like frogs (have a large collection), horses,
crocheting, doing crossword puzzles, the great outdoors, football, amateur radio and
just plain having fun!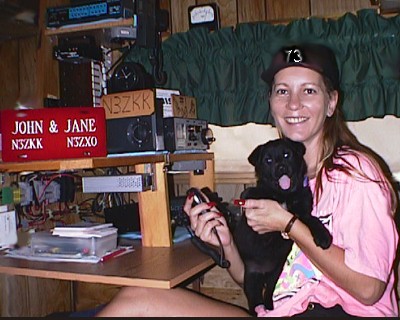 Some of my favorite sites on the web:

John (David) I could not have made this page without him.
Recipes
USA Today
Lion Country Safari
Johns Hopkins University
Frogland A special thanks for allowing me to use the frog
images.


Welcome to Jane's Place on the web.

FROG CROSSING
FROG CROSSING
FROG CROSSING
FROG CROSSING

Work in progress created: 1-2000,revised: 11-18-2013